What It's Like to Work at Minnesota Air
At Minnesota Air, we're all about transparency – both with our customers and with our team. We're a tight-knit group that values our employees; we believe in making a positive difference every day; and we're dedicated to giving every team member the tools they need to get more out of their job and their career.
Minnesota Air is also a family-owned and run business, which helps us focus on taking care of our employees and working together as one team to get the job done for our customers. Are you an upbeat individual with a grwoth mindset that enjoys working with others to achieve sucess? If so, check out our available HVAC careers near you.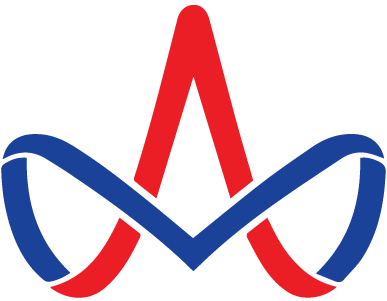 Minnesota Air provides valuable connections to one another and our community through meaningful employee-initiated activates collaborated with our ONEcommittee team.
Giving Committee
Be a part of our social responsibility initiative by contributing to the selection of which organizations we support each year. You'll help discover new opportunities for employees to get involved in and use their complementary volunteer hours (VTO). From the Wish Tree Project to a Thanksgiving food drive to a summer backpack drive and more, MN Air is always eager to get involved in the initiatives you're passionate about.
Wellness Committee
As a part of this committee, you'll keep Minnesota Air competing for the healthiest employer award. The committee organizes regular educational opportunities for physical health, mental health, and financial well-being. In addition, you can help plan wellness challenges like step counting and weight loss competitions to keep fitness fun.
20+ individuals trained in CPR and AED training and that we have an AED device on site.
Events Committee
Help lead and plan all events for employees, including our holiday events, Halloween party, virtual cooking classes, and more.
We like to have fun at Minnesota Air. Being a member of this committee, you will help plan and lead all events for employees, including holiday festivities, summer outings, virtual cooking classes, baking competitions, and more. Dine in or have a mid-day game break in our newly updated cafeteria. We are always looking for ways to enhance the uplifting environment we've created.
MINNESOTA AIR'S CORE VALUES
Passion to Do the Right Thing
No matter the issue at hand, doing the right thing – for the customer and for each other – is the passion and core value of Minnesota Air. We strive to deliver an environment in which everyone respects one another and goes above and beyond to provide an unrivaled level of customer service.
Focus on the Customer and the Rest Will Follow
At Minnesota Air, we believe that our success stems from the service we provide to our customers. If we focus on the customer and their needs, we will be able to do the work we know is above and beyond that of our competitors.
One Team
We have each other's backs and operate as one team to get the job done. Across our business, we set common goals to communicate efficiently, hold ourselves and teammates accountable, and be willing to lend a helping hand. We understand it takes all of us to get the job done the right way.
Be Positive
No one enjoys walking into a negative work environment, especially considering what percentage of our lives we spend in our careers. Operating as one, all of our employees make a conscious effort to be positive for the benefit of themselves and those around them.
Continuous Improvement / Innovation
We want to see you grow professionally and personally. Interested in taking a continuing education course? Perhaps you want to improve your knowledge in a specific area? Let us know how we can help you build your skillset and enrich your career.
See a process that needs updating, have a new idea that can help us succeed.
We believe in the power of giving back to communities we serve. Donating and providing resources is one of the many ways we stay engaged with the communities we work in, with, and support.